Home
›
Apps
[PUBLISHED] Harmony Hub App (v1.0.4)
Logitech Harmony Hub App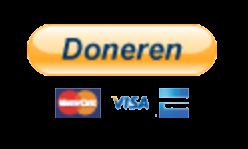 This app can be used to control your Logitech Harmony Hub through Homey.
Next release
Rewrite using one constantly open connection per hub instead of opening/closing connections when needed.
Release history
v1.0.4 (current)
Limited refresh of hub's activities to once directly after connecting.
Improved connection error handling through Homey's interface instead of app crashes.
Major improvements on activity change detection (no more polling needed!).
Added additional flow cards to the "When..." column for more refined flow control:

Activity start requested;
Activity starting;
Activity started;
Activity stop requested;
Activity stopping;
All devices turned of.

Removed "Activity changed" flow card, because it has become useless.
Changed the name of the app to "Harmony Hub App", so the distinction between the app (under Apps section) and actual devices (under Devices section) is clearer.
Fixed an issue that would break the "send a command" flow card's "control type" dropdown.
Fixed an issue that would break the "send a command" flow card execution.
The "send a command" flow card's "control type" and "activity" dropdowns now filter by input.dfs
v1.0.0
App rewritten so it uses only one connection for each hub (hopelly preventing a lot of app crashes).
PLEASE NOTE THIS RELEASE REQUIRES RE-ADDING YOUR HUB(S)!
v0.3.4
Fixed app crashes due to API changes in Homey v0.10.0 (credits go to Phturist!).
v0.3.3
Fixed possible app crash while bashing the "send activity" device selection box.
v0.3.2
Removed "activity_changed" action card for now, because the polling was causing the app to crash (eventually) and the Hub to become less responsive.
v0.3.1
Improved error handling/bubbling.
v0.3.0
Made activity on the "Start an activity" flow card selectable by changing the input field type from text to autocomplete.
Added a new flow card "Send a command" that can send a command to a specific device.
v0.2.0
Moved flow cards from app to driver, so we support multiple Hubs.
v0.1.0
Added flow card to start an activity.
Added flow card to turn all devices off.