Home
›
Devices
Welcome to the Athom Community Forum! This is a place to share ideas, ask for help and discuss about Homey in general.
Please read
Welcome to the forum
to get started.
Fibaro Dimmer 2 - Double switch setup
Reading the manual, I am concerned the Dimmer two is not capable to serve it's purpose in a double switch configuration.
What I would like to achieve: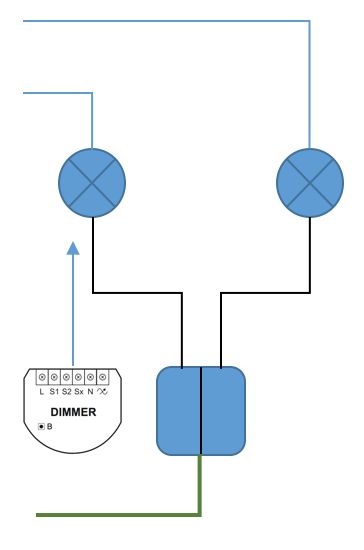 The switch has one L (for both lamps).
Any ideas / suggestions?