Home
›
Questions & Help
fibaro fgms-001 zw5 motion sensor does not work properly
RdW
Member
Hi all,
just bought a fibaro motion sensor.
i have some trouble to get it to work.
first i paired the device as the homey fibaro app requests.
I changed some settings, made some flows with a light and countdown timer to test.
the first hour it seemed to work quite well.
after a while i noticed that it took ages for the motion alarm to switch off.
waaaay longer than the 30 seconds it should take to switch off.
also when i pick up the sensor, the tamper alarm remains on and doesn't switch off after 30 seconds.
instead it stays's on 9 for 75 minutes now.
so after this i removed the device from homey, did a factory reset of the sensor, rebooted homey and added again.
the result stays the same.
temperature reports as intended. lux as well.
can anyone tell me why the tamper alarm stays on.
and why my motion alarm seems to stay on, then suddenly drops off doesn't respond for minutes and when activated again stay's on again for minutes (with no-one present of course).
should i have set some associations in the settings?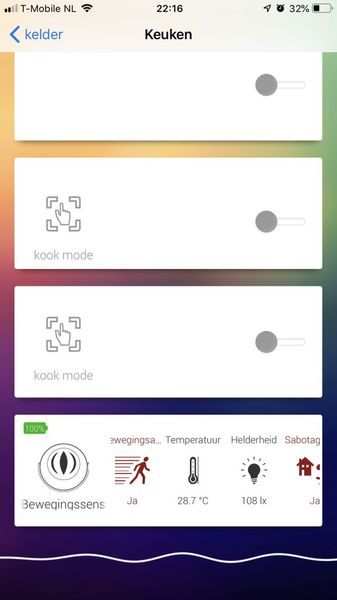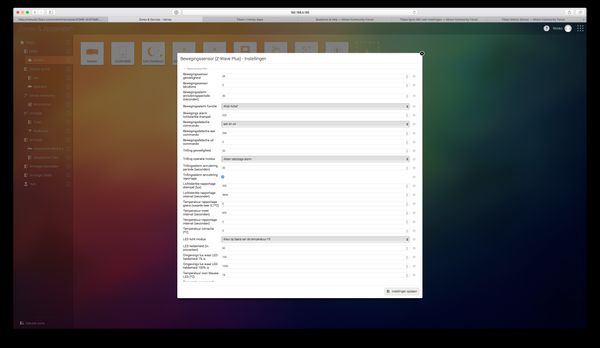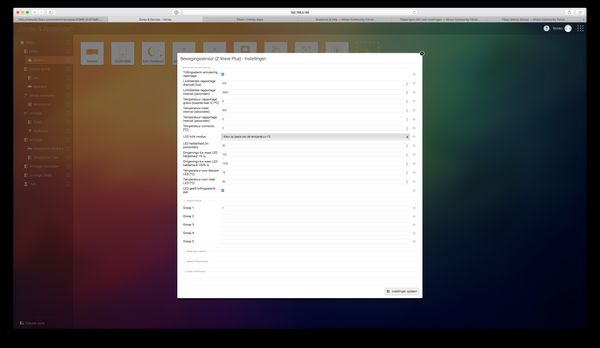 Tagged: