Home
›
Archive
Hue app: where does it get its scenes from?
When adding the Hue card in a flow and setting it to 'activate a scene', it will show a list of scenes that...
- I don't recognize all as 'mine'.
- shows scenes multiple times (a lot!), in my example below this goes for 'Deep Sea', but it happens to much more scenes.
- does not show a lot of scenes that I have created with the Hue Android app (newest app version, by the way)
So my key question is: where does this card gets its scenes from and more importantly, how do I change the list?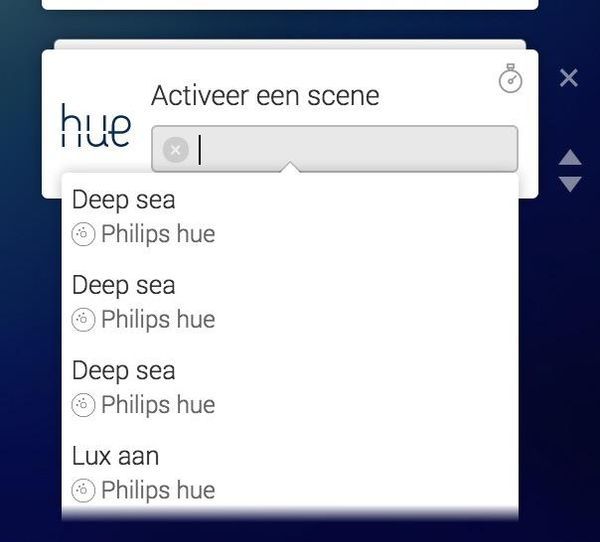 Tagged:
This discussion has been closed.