Home
›
Apps
[APP] Better logic / Variable management
Currently I'm writing a new app for variable management and better logic.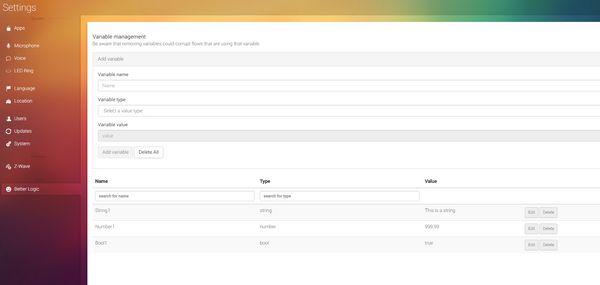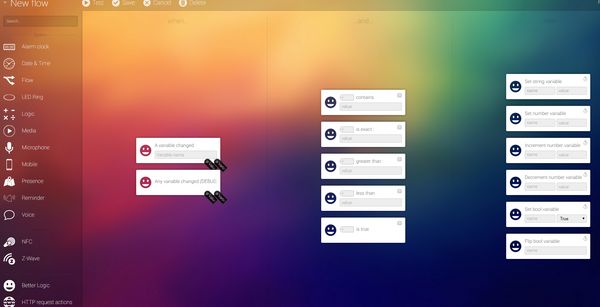 For now the goals are:
- Variable management.
Create, read and update variables. Those variables then can be used in your flows. Changing a variable in this screen will also trigger the flows attached.
- Logic control
- String manipulation, contains (not), Matches (not),
- Number manipulatoin, assing, is (not) equal, is (not) greater than, is (not) less then, increment and decrement (maybe later */+-)
- Bool checking, Assign bool, Flip bool
The variables can be selected in the cards via autocomplete.
Future goals are API support, device support. (a button to set a variable, so you can start flows from your app) and if possible a realtime updating screen with the variable values (so you do not have to press F5

If anyone has feature requests, please let me know in this post.
Patrick