Home
›
Apps
New Heating Scheduler (Bounty)
Hello Community,
a few months ago there was a great App in the App Store called Heating Schedule. Unfortunately the developer revoked this app from the store and I am afraid, that this app won't work anymore with a future Update.
I love this app, because it is simple and it also could use a virtual thermostat, I could create flows using this app and change the schedules depending e.g. on seasons or what ever.
Well, why writing this about a dead App? Because I am searching for someone recreating a similar app for the community. Something that will last longer than on version number or a few weeks.
An app like this would be worth 50 Euro, for me. So if you are the one with the skills, the time and the motivation....let's try it.
Here is a picture of the latest Version the original App was used: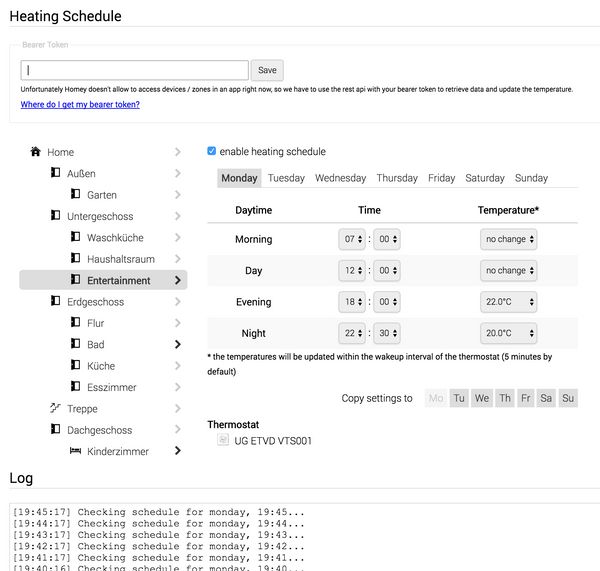 I hope this kind of post is no error, otherwise please don't shoot me, teach me how do do something like that right.
Best Regards
Andreas