Home
›
Devices

rockhoppers
Member
I think i am having Zigbee range issues sometimes, but not sure.
I have a bank of three double mains Xiaomi wall switches.
Two of them work most of the time, one sometimes.
I can sit and switch 1 and 2 off and on ok using Homey, but Number three will not respond.
they are within inches of each other so don't think it is range, unless interference.
I have removed and re-added the unit twice now with no change
Also, the whole Zigbee network appears to be connected to Homey directly, and not through a mesh like ZWave. Is this normal ?
See picture below.
Is there a range extender for Zigbee ?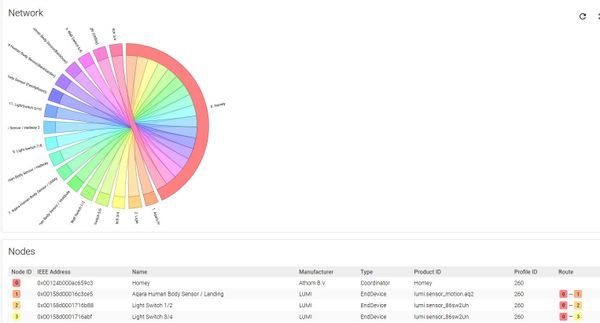 Tagged: