Home
›
Devices
Battery powered Z-wave devices, potentially serious fire hazard!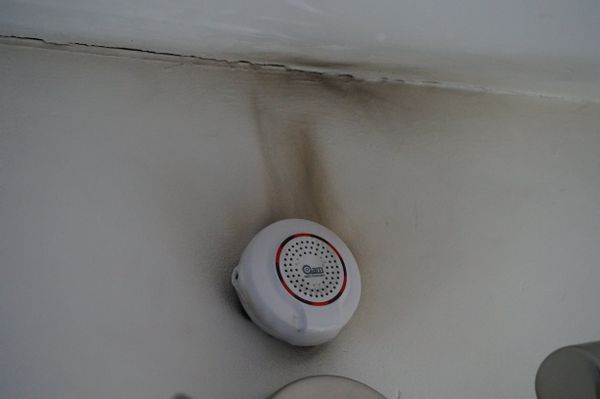 I had a very unpleasant and risky situation this week. While I was working in my home office, I suddenly heard a sharp bang followed by a hissing sound. A quick inspection did not directly reveal what had been going on. Since I was alone at home, this must have come from somewhere, not from another person since there was no one else.
Looking around I smelled a chemical burning smell at the 2nd floor of my house. Looking around I finally found the source of all; a NEO coolcam siren that had caught fire somehow.... The plastic was still glowing from the fire inside. Totally caught by surprise I went down to my office and sat down to think this over. Only minutes later another bang and hissing. I immediately got to the 2nd floor to see the siren showing fire inside and producing a lot of chemical smoke.
Opening up windows to get rid of the smoke and stench, I watched the siren from a distance. This was appropriate action since the siren was on a brick wall and nothing close by that could get on fire. Afterwards when the fire seemed out, I got to google to find out more.
This is what came up:
1. Lithium Ion batteries as used in cameras and other devices (like the siren) are considered to be risky products.
2. When more then a single battery is used, or used in series like in the siren, there are serious risks.
This is definitely not my field of expertise, but I found out there are special anti fire bags to be use for storage and transport of these batteries... From what I think now, somehow there must have been a mismatch between the (original) batteries that initiated this mishap. First one exploded and got on fire which secondly initiated the same behavior for the other battery.
Since I was at home when this happened and could have taken more actions if necessary, things turned out fine after-all. But, when not at home, when such a device is close to stuff that would easily caught fire.... What might have happened then?
This is not about blaming NEO coolcam or others, but I consider this serious fire hazards of which we all should be aware of I believe.
Has anyone experienced similar things?