Home
›
Archive
Delay Action - is this a bug?
This flow switches on my lights *IF* someone is home: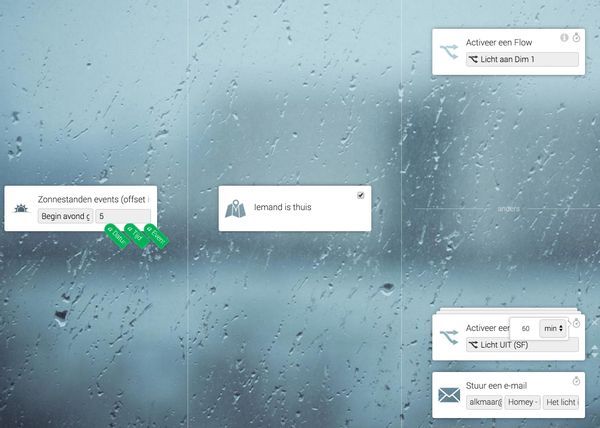 If nobody is home, the ANDERS (=ELSE) function is activated.
There I have an action card to switch off the lights after a delay of 60 minutes. However, it seems that this actions is fired without the set 60 minute delay...?!?
Is this a bug, or am I not using the dealy function correctly?
Tagged:
This discussion has been closed.