Home
›
Archive
Please improve Forum search.
DaneeDeKruyff
Member
How did I come to this, well, I vaguely remembered someone wrote a How-To article about Z-Wave so I searched for How-To.
Searching for how-to, how to or "how to" produces no results!

Searching for Z-wave produces loads of results, but not the one I was looking for so I tried Z-wave devices and again did not find the post.
Next I tried "Z-wave Devices" and now the post showed up: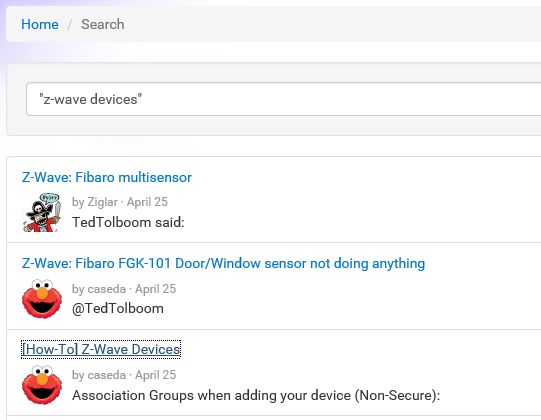 Possible improvements I see here:
- Hits in topic titles should outweigh hits in text
- Don't ignore text in brackets
- The double quote shouldn't be necessary to move results to the top of the list
This discussion has been closed.