Home
›
Apps
[UPDATED V0.0.5]Pushbullet Notifications
Pushbullet notifications

After creating an app for Pushover and Pushalot I decided after some requests to also create an app for the Pushbullet service.
A lot of trial and error went in the authentication via Oauth2 with Pushbullet but with the help of
@Emile
and
@EvertorN
I finally got it working and just send out my first successful notification.
App is available in the app store
https://apps.athom.com/app/nl.tonversteeg.pushbullet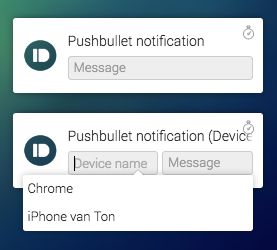 Trigger Card added

Update V 0.0.5 now available in the app store:
- Support added for Image grabber, Doorbird and other apps that can generate image tokens.
Update V 0.0.4
- This update has a new feature, you will now be able to send a message to Homey and use the Trigger card in flows.