Home
›
Archive
Unable to remove Fibaro Motion Sensor afrom Zwave network after device reset
Hi,
I do have a Fibaro Motion Sensor added to my Homey Z-Wave network. After pairing with the Homey I have placed the device in position, but thought it lost connection to the Homey (my impatiently). I resetted the device by using the B-button and tried to remove the device on my Homey, because it was not in my Z-Wave network anymore. Normallt after 30 seconds when device is not found, it will be automatically removed from the Homey, but now I got the following error "vdevice.drivers.zwavebasic.pair.response_timeout" (after the 30 seconds), see alsoinculded screenshot.
I have paired it again succesfully and is working fine now as a new node.
The version of th e Fibaro App is v1.5.18
Any idea how to remove this lost device without resetting the whole Z-Wave network?
Thanks in advance,
Patrick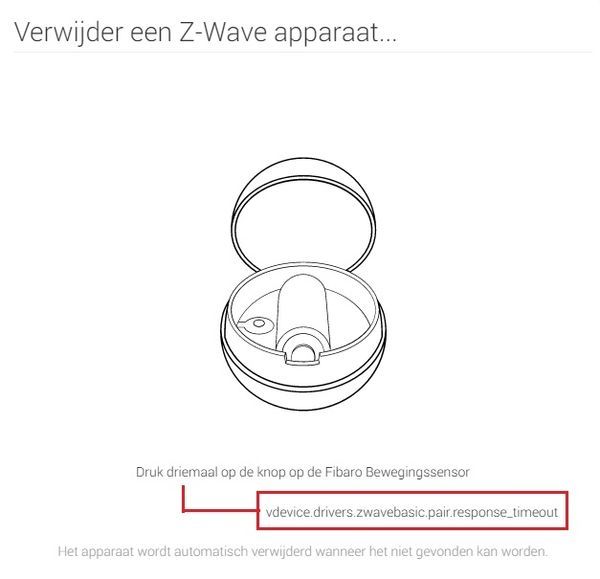 This discussion has been closed.