Home
›
Devices
Hue motion sensor constantly raising Motion Alarm
Yesterday I received the Hue Motion Sensor. I connected it successfully to my Homey via the 'Philips Hue Zigbee' app from HibbiSoft AB. I don't have a Hue bridge. The problem I'm having is that the Motion Alarm is constantly on. I placed it in a cabinet for a while where, as far as I know, nothing moves. When I check the status under devices, this is what I see: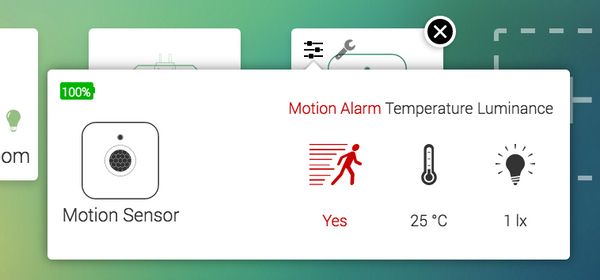 It seems to detect the darkness in the cabinet correctly.
Also under insights it shows that the alarm never goes off. What do you think? Is this a problem with the Motion Sensor? Or could it also be a problem with Homey / Philips Hue Zigbee?
Tagged: