Home
›
Devices
[Solved] Fibaro FGS-222 to replace rotary on/off switch
Hello,
I've got a rotary switch that I wan't to replace with something that can be controlled by Homey.
The switch has 12 discrete positions but I just need to switch between 2 adjacent ones (on & off). The device uses 2 AAA batteries but I'm thinking to power from a DC 3A mains adapter and solder (a relay?) to the respective contacts that the rotary switch uses.
Here is the layout of the contacts that the rotary switch bridges to make each position (the 2 I need are shown):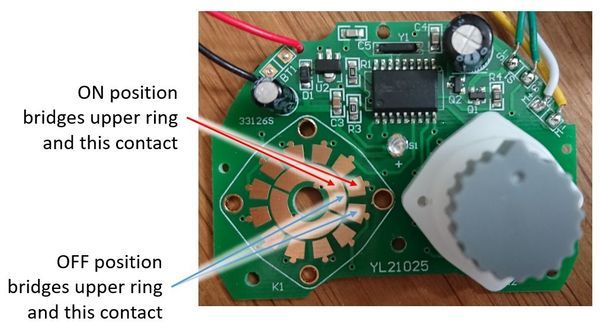 Which kind of Z-wave or other relay might work to make those contacts?
Any ideas welcome. Thanks