Home
›
Questions & Help
Light in shower, can't get it 100% right any help welcome!

Herman2604
Member
Hi all, ive been trying to get the lights in the shower turn on and off automaticly.
I use a fibaro Dimmer 2 with a push switch in the wall, what i am trying to make is that if someone press the pushbutton it works as a override, so that the lights stay on until pressed again. I made a countdown variable " Douche verlichting uit" and the flows below:
To start the light ( i have 2 others with different time's and brighness but build up is the same)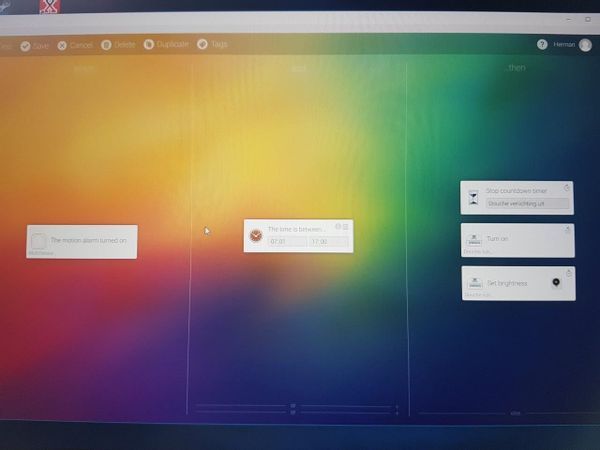 Then the timer starts running:
And if the timer ends, the lights will turn off: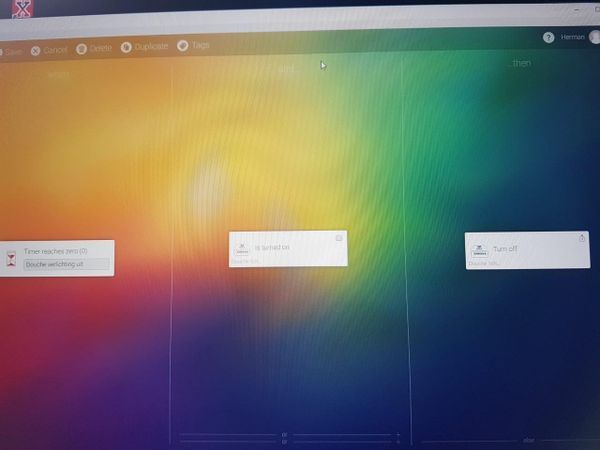 For the override switch i tried the below one, but it looks like that that command is the same as Turn- ON, because the lights go on and the timer starts running? but there is no OFF, even if i press again. If i press again the lights go off for a split second and then ON again
What am i missing ?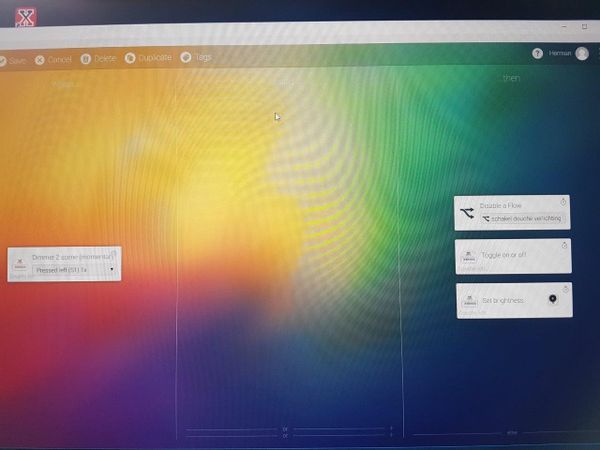 Any help appriciated, and improvements on all the flows are always welcome!
Kind regards, Herman