Home
›
Archive

michelkamp
Member
couldn't find this issue on the forum so ill drop it here.
Symptom:
It looks like the 'Flow' card only show the top 2 flows in the drop down list box even when you have more flows.
Repro:
Drag a Flow card to the 'than' column and select 'start a flow' and pull the drop down .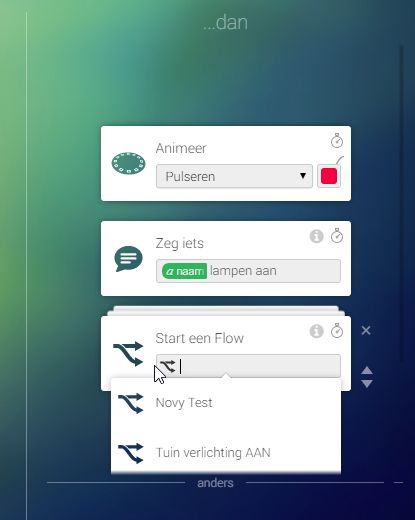 Also question: is there a page at athom to drop bugs ? or do we have to mail ?
michel
Tagged:
This discussion has been closed.