Home
›
Archive
Welcome to the Athom Community Forum! This is a place to share ideas, ask for help and discuss about Homey in general.
Please read
Welcome to the forum
to get started.

michelkamp
Member
couldn't find this issue on the forum so ill drop it here.
Symptom:
It looks like the 'Flow' card only show the top 2 flows in the drop down list box even when you have more flows.
Repro:
Drag a Flow card to the 'than' column and select 'start a flow' and pull the drop down .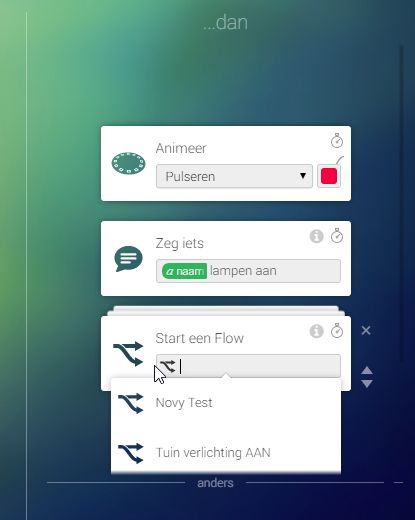 Also question: is there a page at athom to drop bugs ? or do we have to mail ?
michel
Tagged:
This discussion has been closed.