Home
›
Devices
How to detect switch off by hand fibaro smart switch?
I just installed a fibaro dubbelswitch.
It is working fine.
I can use Homey to control it, but also by hand.
If I do switch the device on by hand Homey is able to detect that by the trigger card and I can do some actions.
The other way around, switching off the device by hand it is not detected by Homey?
How come? How is it possible to detect the hand out action off this smart switch?
I used next flow: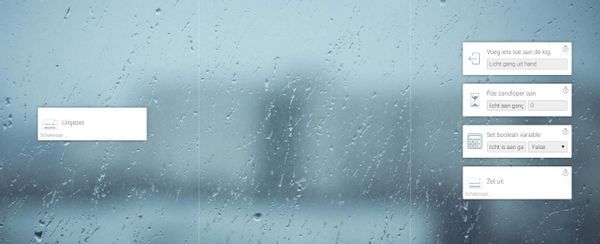 Tagged: