Home
›
Ideas & Suggestions
Make the integration with Google Home seamless
axe84
Member
Hi all,
Maybe this should be under "ideas and suggestions"?
I have used Samsung Smartthings (ST) for a while but there are some features that are missing in their system so i bought a Homey. The Homey flow is really nice but there are some things I cant get to work nicely. If you connect ST to Google Home (GH) all the devices from ST will be shown as devices in the GH app and when you say "hey Google, turn of all lights" it will turn off all light-devices connected to ST. But when i connect Homey I have to say "Hey Google, Tell Homey, turn off all lights". then the lights goes off and then Google says "ok, let me get Homey" and HOmey says "Homey got your message but didnt respond". even if he did respond by turning off all lights.
Is there a way to connect Homey the same way ST connects to GH? it takes 30 seconds and then you have all the devices and all flows in the Google Home app.
Sincerely,
Axel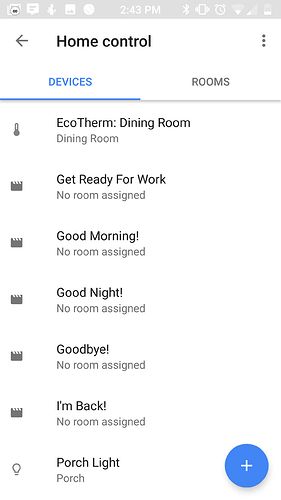 Tagged: