Home
›
Questions & Help
Removal of dead device

cbh
Member
The question has been up before, but I can't find a solution although searching through the forum :-(
Have a (battery) device, initially added as generic device, and unfortunately not removed properly.
Now it is simply impossible to remove it.
Have tried removing it by clicking the X at the device itself, using the "Remove a device" in settings, including it again (which results in a new unit with a new node-ID) and removing that device.
Get the following message when trying:

The unit has been "dead" for some week and I was hoping it disappeared by itself - but it's still there.
Looking at the graphic representation of the mesh ("157. unknown Z-Wave device"), it has 12 (twelve) connections - and I think it might be causing some delay in the transmissions...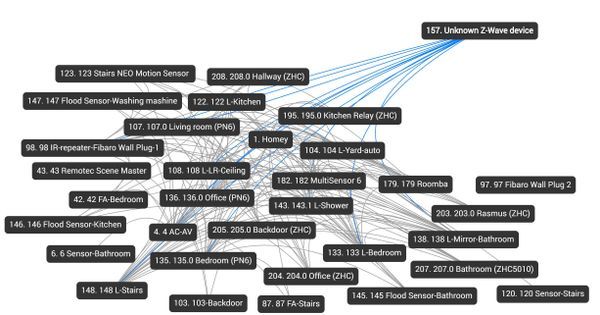 Any suggestions?