Home
›
Devices
Z-wave network question
jjtbsomhorst
Member
I just bought myself TKB sockets. I succesfully added them to homey. Now I have a question regarding z-wave. Isn't one of the strong points of z-wave that all devices will form some sort of mesh network to get communication going? If so why do I see something like this: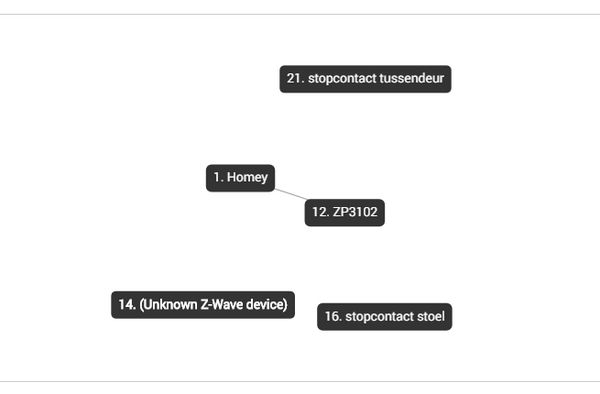 As you can see there are 4 z-wave devices.
First of all I don't know where 14 came from. Is there a way to detect which device that should be?
Second why aren't the devices connected to each other? 21 and 16 are TKB devices and 12 is a Zipato. Where 21 and 16 are connected to a wall plug and 12 is a motion sensor battery powered. Will these devices eventualy build a mesh network or not?