Home
›
Off-Topic
Slack channel

Rocodamelshe
Member
Homey has it's own Slack channel where many questions are asked and answered. As you can see in the screenshot there is 39 peeps online while writing this post. There is always someone who has the asnwer to your question. You can find Athom's Slack channel here:
https://slack.athom.com/
. Just fill in your emailadres and hit the "get my invite" button. You will get an email on the adres you just filled in. If you don't wanna miss anything from Homey, just join Slack! Hope to see you soon on Slack.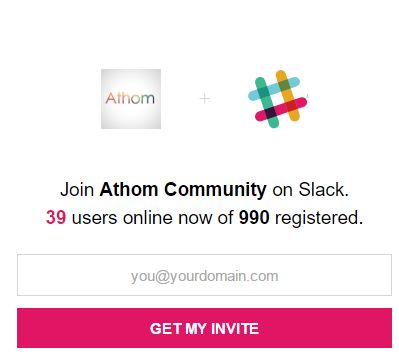 Homey heeft een eigen Slack channel waar veel word gevraagd en geantwoord over Homey en over allerlei andere zaken. Zoals je in de screenshot kan zien zijn er op het moment dat ik dit schrijf 39 mensen online. Er zit altijd wel iemand bij die antwoord heeft op jouw vraag. Athom's Slack channel kan je vinden op:
https://slack.athom.com/
Gewoon je emailadres invullen en op "get my invite" drukken. Je krijgt dan een email op het opgegeven adres. Als je niks wilt missen van Homey dan moet je Slack joinen!
We hopen je snel te zien op Slack.