Home
›
Ideas & Suggestions
[Presence] Native iOS HomeKit Presence Detection in Homey

Veldkornet
Member
Hey guys, I didn't do an extended search to see if this has already been mentioned, but below I've put a couple of flows together which controls the presence of user by making use of the native presence detection within HomeKit.

By making use of HomeKit, you don't need to install any special apps on your phone or create MQTT servers etc.
If you own iOS devices, you probably already have the
HomeKit
/
HomeyKit
app installed. The only other app that you will need is the
Virtual Devices
app.
Step 1: add a virtual device as a mode in Homey.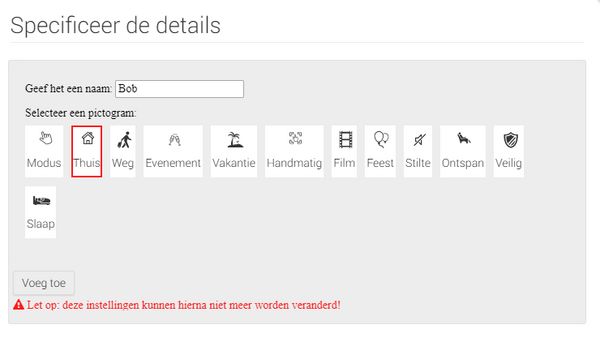 Step 2: add the device to HomeKit (or if you're using HomeyKit it's probably added by itself)
Step 3: create the flows:
- WHEN device is turned on THEN set user presence to home

- WHEN device is turned off THEN set user presence to away

- Add what ever else you need of course, i have some flows which notify me via telegram when and who enters and leaves home, Homey announces who arrives home; activates the alarm if no one is at home anymore, etc.
Step 4: setup the automation within the Home app on an iOS device with admin permissions to your home:
- WHEN user arrives home THEN switch device on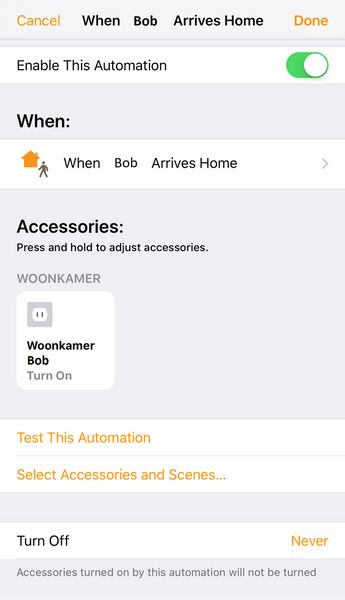 - WHEN user leaves home THEN turn device off
--------------------------------------------------------------------------
That's it! Everything shouod be working now!