Home
›
Apps
[Closed Alpha] Homey Floorplan


I'm happy to share some work from the last couple of weeks. Homey Floorplan is a web-based application that allows you to visually place your smart devices on a floorplan of your rooms. This way you can easily visualize where all of your sensors, lights and other devices are inside your room.
Draw some walls, add some doors and windows, maybe some furniture, and then add the devices to the floorplan. You can even view the room in (isometric) 3d.
What can I do with it?
Specify a width and height for your room and start adding walls and devices. The devices will be retrieved from your Homey with relevant information. While placing the walls and devices, toggle the isometric mode and see it all from another perspective!
Planned features
Some things are still missing, but may be added in the future:
Different type of walls (windows, doors)
Multiple rooms
Furniture: Add different types of objects to your room
Live status: see what your device is doing in your room
.......
Where can I try it?
It's almost ready for some testing, but not quite there yet. We will start with a small group of testers so I can keep up with the feedback
Behind the scenes
Homey Floorplan is a web app (PWA ready) built with Preact. The entire app works locally in your browser, so there are no calls to any back-end (yet). Most of the visuals are custom made by me, all vectors. Preact (among other things) produces small bundle sizes.
The floorplan itself is a grid with tiles. The tiles store information about which objects and devices are linked to it. All data is exportable to a .json.
Closed Alpha status
The project is coming along nicely, and will enter closed alpha testing soon. That means a selected group of members will be invited to test the app and provide feedback. More people will be added as soon as possible
Alpha means that the functionality is being added (and removed), and that the app will contain bugs. With help of testers the app will be in the next phase in no time!
Work in progress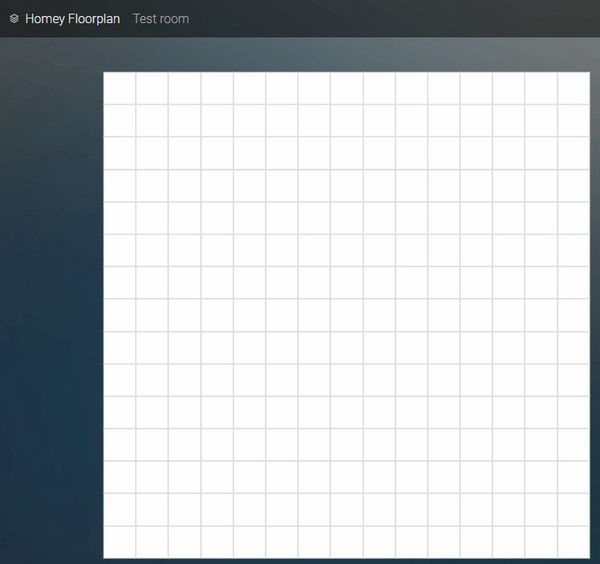 Tagged: